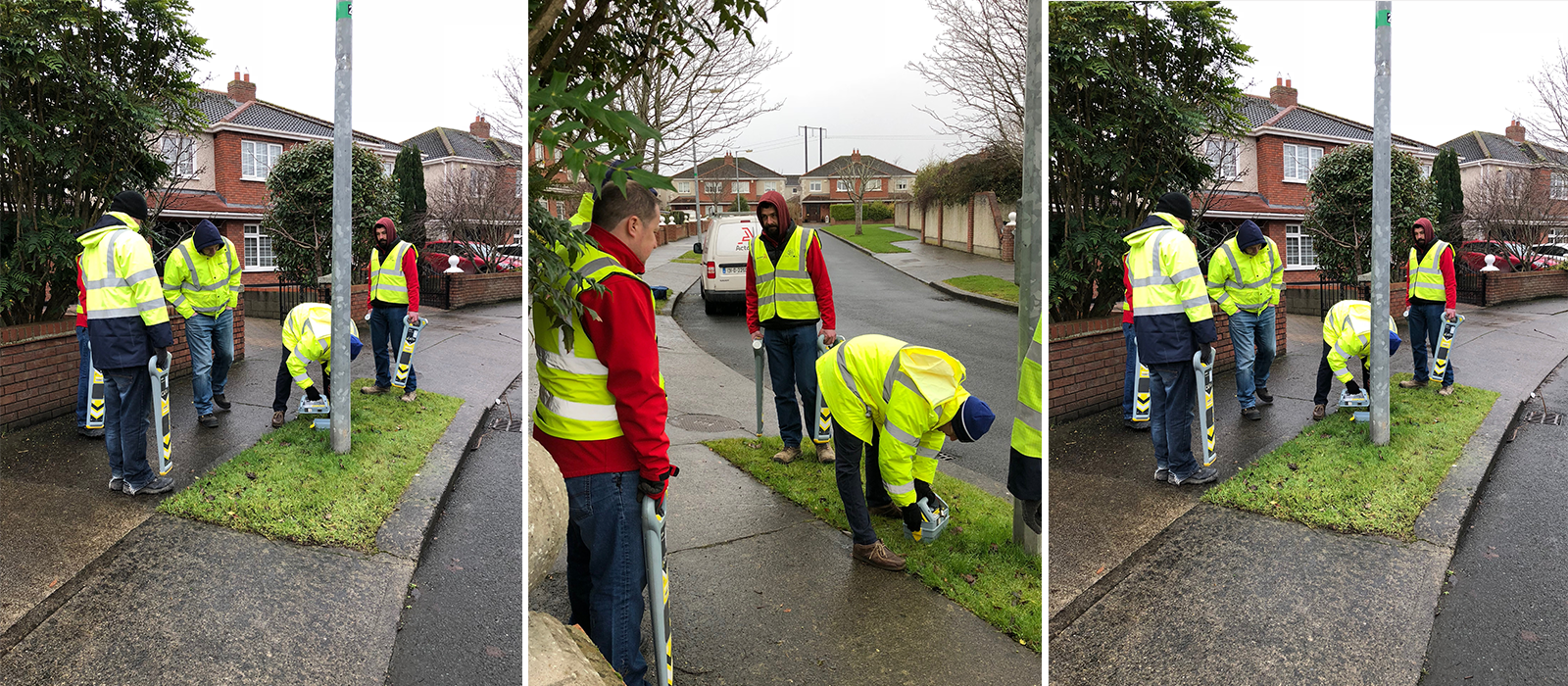 This course is to achieve the nationally recognised QCF Level 2 in Utility  Location and Avoidance. Sygma Solutions Ltd have included additional advanced content in both the theory and practical delivery which both meets and exceeds the requirements of the qualification. 
This Qualification is also a HS2 Requirement
2 Day Training & Assessment Course. Maximum 8 delegates
Course Objectives
Improve operative's awareness of how to avoid damaging buried utilities and
operate cable locators to locate and subsequently avoid utilities.
To pass knowledge based assessment for QCF Level 2 Award in Utility
Location and Avoidance
To pass practical based assessment for QCF Level 2 Award in Utility Location and Avoidance
Day 1. Course Format –
Classroom
Reasons for using buried pipe & cable locators – Understanding health, safety & financial implications including guidance on how to comply with HSG47 – Avoiding Danger from Underground Services and a safe system of work. Other National Legislation & company policy documentation will be
discussed. Consequences of utility strikes will be discussed.
Legislation and guidance including differences
Client and designer responsibilities under HSG47
Overview of utility networks – Operatives will learn about utility networks Explanation on how electricity/gas/water/communication etc., gets to our homes and businesses. Different cable/pipe types, materials, connectivity etc.
Buried Service Plans (STATS) – Operatives will learn how to interpret &understand different types of service plans including inaccuracies and limitations.
Calibration requirements. Correct storage and functional checks
Electromagnetic Theory – How a pipe & cable locator works, theory &limitations, tips & tricks. A session on "myth busting" will help operatives understand what the equipment can and cannot locate.
Controls & operation – Correct use of Cable Locator & Signal Transmitter in all modes, with strong emphasis on transmitter (Genny) use.
Interpretation of the signal and how to locate service joints, changes ofdirection/depth.
Signal distortion and its effects on location accuracy
Transmitter – Benefits of dual frequency, applications & how to use the Gennyto locate small and/or non-earthed cables using capacitance. How toeffectively earth the transmitter and earth positioning. Blind Induction search and effective nulling of services.
Data Logging – (optional).
Day 1. Course Format –
Practical
Service plans and existing site information will be used to ascertain the indicated routes of buried mains & services, operatives will learn the importance of site visual checks before any work is undertaken (plans to be provided by client).
Operatives will be trained in the correct use of the equipment in all modes, confirming & locating buried mains & services from the service plans and previous visual inspection, testing & ensuring equipment is in satisfactory operating condition.
Operatives will learn how to use the equipment correctly, in all modes and will understand the benefits of always using the Cable Locator & Signal Transmitter combination including the benefits of dual frequency (where applicable)
Operatives will learn how to apply capacitance techniques
Operatives will learn how to effectively locate "problem" services such as street lighting & small service/comms cables.
Operatives will learn the effect of repositioning the Genny earth
Operatives will learn how to conduct a utility survey starting with the use of the Genny
Day 2. Course Format –
Practical
Operatives will complete an additional practical exercise consisting of performing an electromagnetic utility survey of a different area.
Individual practical assessments will be completed in line with the QCF Level 2 requirements and Sygma Solutions additional content.
Day 2. Course Format –
Classroom
Knowledge based assessment
Course Requirements
STATS Plans (buried service drawings) appropriate to the site MUST be available for the practical site work. If no existing plans are available, Sygma Solutions can supply plans for an additional cost to be agreed prior to the booking of the course.
Each operative will need their own cable location equipment which he/she is being trained on (Sygma carry a stock of equipment but cannot guarantee it will be the same model as delegates will be using), Sygma Solutions can supply the equipment at an additional cost to be agreed prior to the booking of the course.
A meeting/conference room suitable for up to 8 people will be required, with appropriate welfare facilities.
Operatives must have appropriate PPE to comply with National & Company Health & Safety requirements.
Qualification is accepted for HS2 CAT & Genny – Utility Location & Avoidance