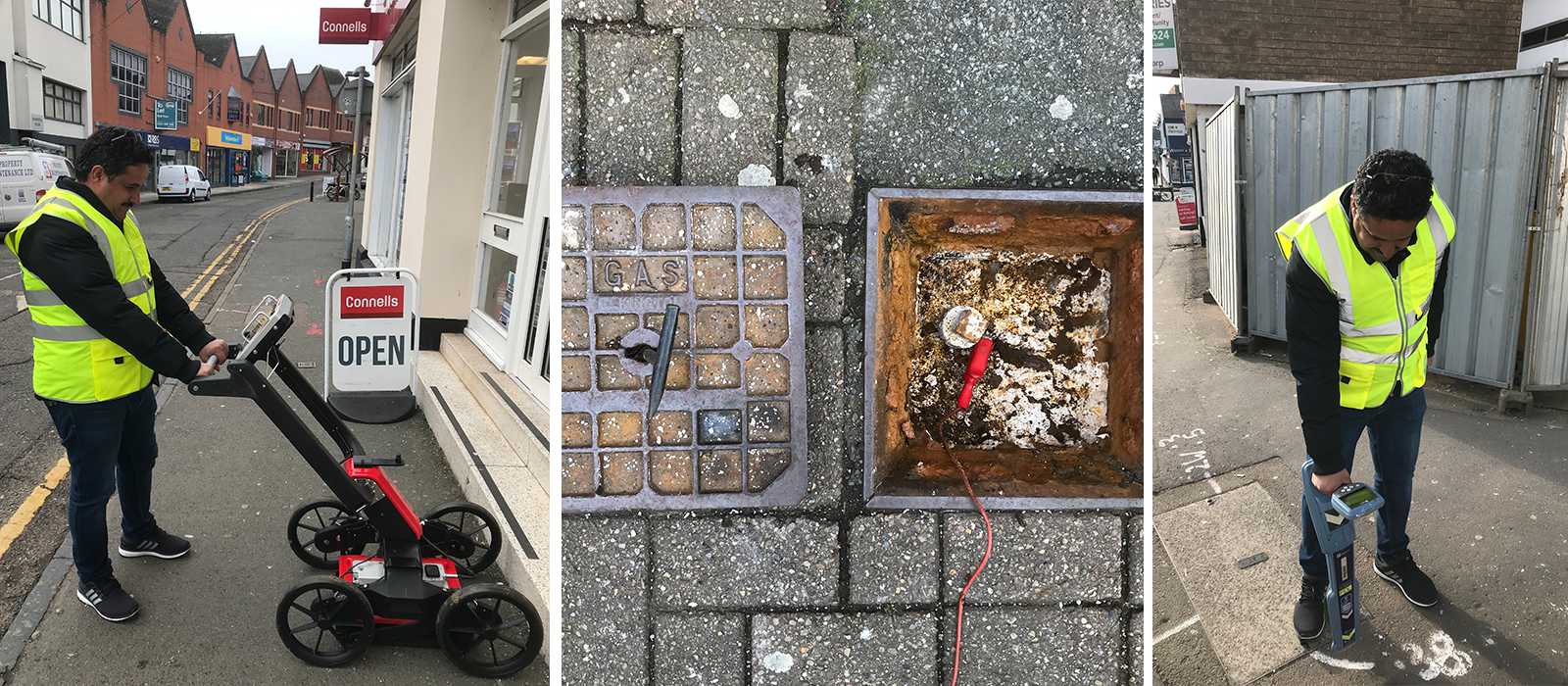 Course Objectives
Improve operative's awareness of how to avoid damaging buried utilities and operate in a safe, efficient & more cost effective manner. Understanding & correct use of equipment in conjunction with site plans and visual checks.
Course Format – Classroom
Reasons for using buried pipe & cable locators – Understanding health, safety & financial implications including guidance on how to comply with HSG47 – Avoiding Danger from Underground Services. Other National Legislation & company policy documentation will be discussed. Examples of "getting it wrong" will be demonstrated & discussed.
Buried Service Plans (STATS) – Operatives will learn how to interpret & understand different types of service plans.
Electromagnetic Theory – How a pipe & cable locator works, theory & limitations, tips & tricks. A session on "myth busting" will help operatives understand what the equipment can and cannot locate.
Controls & operation – Correct use of RD8000 & Transmitter in all modes, with strong emphasis on transmitter (Genny) use & checking equipment is functioning correctly.
Set up & Menu System on RD8000 & Transmitter.
Peak & Null Operation.
Current Direction/Current Measurement.
Interpretation of the signal and how to locate service joints, changes of direction/depth. Understanding Distortion and the effects on the accuracy.
Transmitter – Benefits of multiple frequency, choosing the right frequency, Signal Clamp and connection.
Transmitter Induction
Course Format – Site
Service plans and existing site information will be used to ascertain the indicated routes of buried mains & services, operatives will learn the importance of site visual checks before any work is undertaken (plans to be provided by client).
Operatives will be trained in the correct use of the equipment in all modes, confirming & locating buried mains & services from the service plans and previous visual inspection, testing & ensuring equipment is in satisfactory operating condition.
Operatives will learn how to use the equipment correctly, in all modes and will understand the benefits of always using the Cable Locator & Signal Transmitter combination including the benefits of multiple frequency (where applicable)
Operatives will learn how to effectively locate "problem" services such as street lighting & small service/comms cables.
Course Timings
Course timings remain fluid but the course duration is one day, with a suggested start time of 9:00 am and finish time of approximately 5:00 pm with appropriate breaks throughout the course.
Course Requirements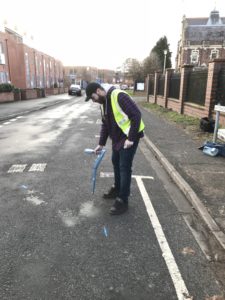 STATS Plans (buried service drawings) appropriate to the site must be available for the practical site work. If no existing plans are available, Sygma Solutions can supply plans for an additional cost to be agreed prior to the booking of the course. If different sites are to be used, further plans will be required.
Maximum number of delegates is 8 and each delegate will need their own cable location equipment which he/she is being trained on (Sygma carry a stock of equipment but cannot guarantee it will be the same model as delegates will be using), Sygma Solutions can supply the equipment at an additional cost to be agreed prior to the booking of the course.
A meeting/conference room suitable for up to 8 people will be required, with appropriate welfare facilities. Sygma Solutions dedicated training centre at Wigan can used as an alternative at no extra cost. Full welfare & catering facilities are also available.
Operatives must have appropriate PPE to comply with National & Company Health & Safety requirements.
A suitable site with buried metallic utilities must be available near to the meeting/conference room, Sygma Solutions can advise on suitability of sites or can arrange for specific sites to be used but additional cost may be incurred .i.e. hiring of meeting room or site assessment.